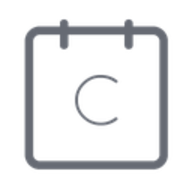 Nmbrs & Calendly
Are you interested in a Nmbrs and Calendly integration? Let us know!

About Nmbrs
Nmbrs® is an innovative HR- and payroll application. Create hundreds of payslips in a professional and simple way and keep up to date with information relating to your employees through reports and dashboards.

About Calendly
Calendly is an elegant and simple scheduling tool for businesses that eliminates email back and forth. It helps save time so that businesses can provide great service and increase sales.