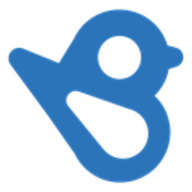 Nmbrs & BirdEye
Are you interested in a Nmbrs and BirdEye integration? Let us know!

About Nmbrs
Nmbrs® is an innovative HR- and payroll application. Create hundreds of payslips in a professional and simple way and keep up to date with information relating to your employees through reports and dashboards.

About BirdEye
BirdEye is the leading customer experience and business reputation platform that allows businesses to request email or SMS feedback from their customers and leverage the positive feedback into a powerful marketing engine.